Shorewood Tower
Vancouver, Washington

+

This 18-story, 178,000 square foot condominium tower was designed for a site along the historic Columbia River Gorge in the Pacific Northwest. The 275-foot high building affords views down the Gorge with Mt. Hood in the distance, and offers panoramic views of Portland, Oregon as well as downtown Vancouver. Eleven unigue unit plans range from 1,800 to 7,500 square feet. Each floor plate is broken into three sections to allow for dramatic interiors with floor level changes. This landmark site demanded a landmark design response. The conceptual design for the project evolved through our consideration of the totem pole as representing the origins of true Northwest Style. The western facade represents brave sentinel standing guard over the Gorge with feathered headdress and five-story breastplate.
Green Diamond Tower
Bellevue, Washington


+

Principal Architect Randal Ehm is seeking to develop this project in downtown Bellevue. This 128-unit luxury condominium tower is oriented to ensure view preservation in anticipation of future development in the Downtown Core. The units offer sweeping views of Lake Washington and downtown Seattle to the West, Mt. Baker to the north, the Cascade Mountains to the east and Mt. Rainier to the south. With a ground-floor upscale restaurant and multi-colored glass the structure will become a prominent feature on the Bellevue skyline from northbound Interstate 405.

Shorewood Tower
Vancouver, Washington


+

The easterly facade represents a Native American maiden, wife of the sentinel on the west wide, who scans the fertile valleys of Central Washington. To her right, a tower representing an Anglo woodsman peers out over the river, keeping a watchful eye on the forests of North Central Oregon and Mt. Hood. Together they offer strength, comfort and prosperity, symbolizing unity among once-disparate peoples.
Shorewood Condominiums
Vancouver, Washington


+

This 82-unit luxury condominium project was designed as a mid-rise alternative to Shorewood Tower, on the same site. The bluff-top property overlooks the Columbia River, and has panoramic views of Portland, downtown Vancouver, the Columbia River Gorge and Mt. Hood. Project amenities include a rooftop pool, spa and outdoor kitchen, a Fitness Center and meeting rooms. The building design includes a subterranean parking garage with personal storage space.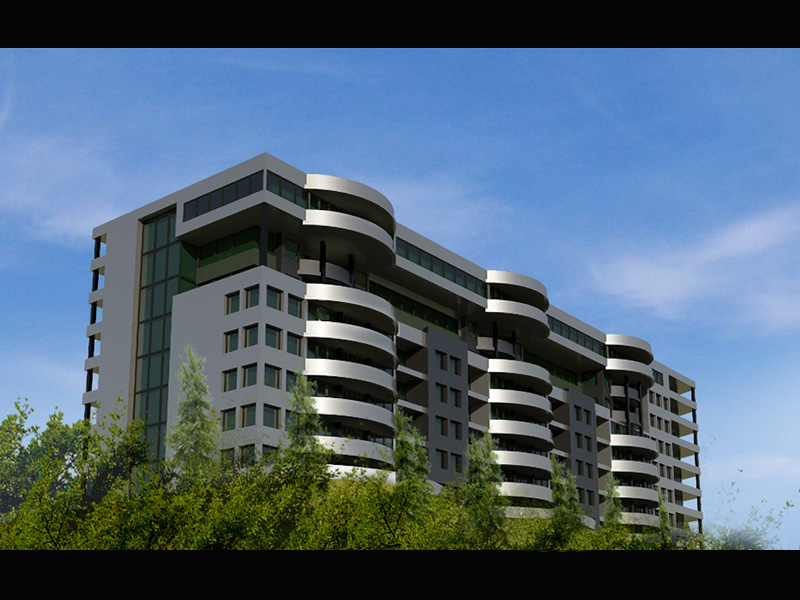 Your custom form here
Shorewood Condominiums
Vancouver, Washington

+

This eye-level view of the northeastern corner shows the sawtooth design on the east facade, which maximizes views of Mt. Hood and the Columbia River Gorge.
Bayfront Village
Chula Vista, California


+

Bayfront Village will become a vital, transit-oriented extension of the Bayfront Trolley Station in Chula Vista. This project embraces the ideals of Smart Growth as developed by the Urban Land Institute, and incorporates the provisions of the Metropolitan Transit District's Transit Oriented Development Guidelines. This project will enhance and bring new residents to the neighborhood with townhomes, live-work lofts and apartments. The project will be connected to Bayfront Trolley Station by a linear park, and will feature landscape elements, lighting and site furnishings to provide a pedestrian-friendly atmosphere. Amenities include two retail buildings with apartments above, a Community Center with Child Care and joint-use meeting rooms, a public playfield and common recreational areas. Townhomes with streetside stoops will greatly enhance the project frontage along tree-lined Woodlawn Avenue, while parking access will be provided through a cobblestone alley with trees and lamp posts between the two townhome buildings. Live / work lofts will foster daytime activity, adding security at a time when many residents will be away from the site at work.
Summit Mission Bay Apartments
San Diego, California


+

This 324-unit apartment project was partially funded by HUD through a grant, as the majority of tenants were involved in the Section 8 program. In addition to reroofing all 24 buildings and refinishing the interior and replacing all fixtures of the apartments, we upgraded the existing stucco exterior with a two-color pattern, added trellis structures and provided new ornamental window trim details. We also renovated all existing balcony decks and replaced the existing railings to enhance the appearance of the entire project.

Vancouver Place
Vancouver, Washington

+

We designed this 40-unit condominium building as part of a mixed-use development in Vancouver, Washington. The building sits above a podium which consists of a two-story parking structure. A 16,000 square foot grocery store anchors the block, which is within walking distance of the downtown core.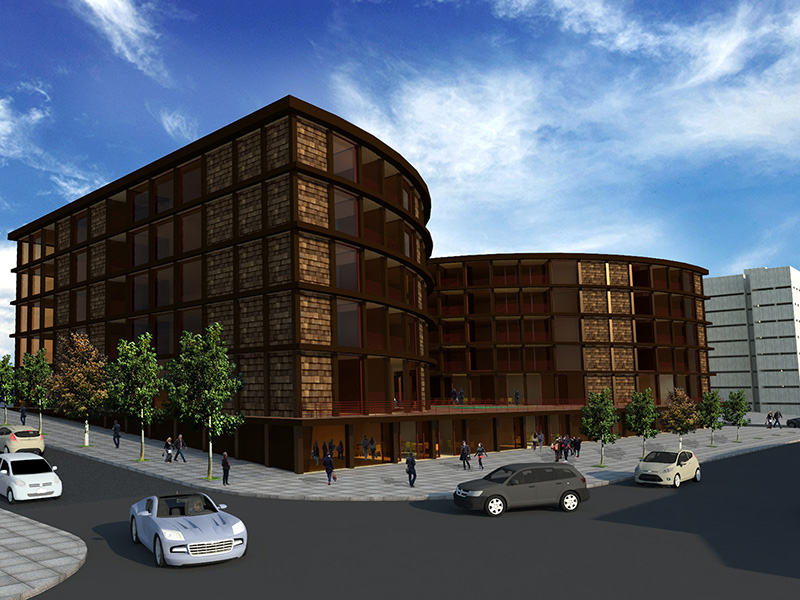 Morena Quarter Village
San Diego, California


+

This 6-acre transit-oriented development was designed for a competition through the Metropolitan Transit Development Board. The project features a 16,800 square foot grocery and drug store, a 7,800 square foot upscale restaurant, a 4,000 square foot microbrewery and grill with 4,000 square feet of second-floor office space, a 6,000 square foot retail building and a 2,000 square foot community center with roof deck above the restaurant. Sidewalk cafes are located adjacent to all restaurant uses, promoting interaction between visitors and residents of the development. The design features a modest bandshell at the transportation hub in the center of the site, with cable-stayed canvas forms providing shade for social activities and civic functions. Promoting transit ridership is a four-story, 110-unit apartment complex built over parking and above the existing trolley station. This structure is split at the center to preserve views from the site to the Presidio, one of California's historic missions that is perched on a bluff overlooking the property.
Carlsbad Beach Estates
Carlsbad, California


+

This 10-lot subdivision is located on a bluff near the Pacific Ocean. The infill project is reflective of Smart Growth guidelines, as it is near a transit hub and achieves medium densities in a residential neighborhood without significantly impacting neighboring homes.